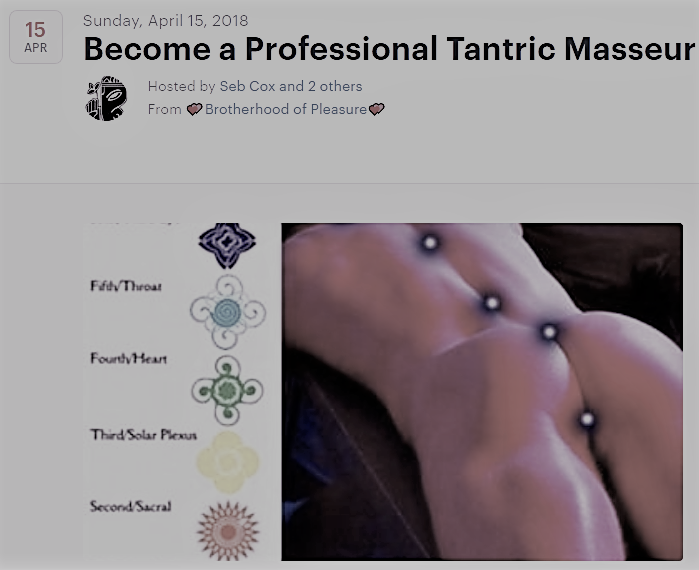 This is also a great session for men who are shy, as it will help them to see the possibilities and help to build up confidence in themselves. I done this workshop a few months ago in London.
Within a few days of doing the workshop at least one of the participants had done his first professional tantric massage. That's the essence of what I have to teach.
During the workshop you will learn about :
The Great Secret of Tantra – It's not about copying someone else's tantra, it's about creating your own. Only then is it truly authentic
The Undressing Ritual – An opportunity to awaken your sensual touch, touch with a magickal intention.
Cock Chakra Awakening Ritual. A dummy's guide to understanding your chakra systems , and an opportunity to give and receive a 2 hands or 4 hands body and lingam chakra awakening.
Shishna Blessings. A magnificent way to begin the lingam part of the massage
The A-Z of Lingam Massage. 26 amazing techniques to take your massage to a higher level.
It was a great learning experience day thanks Seb. Is it possible to get a copy of the different strokes by email? Thanks, Roberto
Tantric Male Massage Practice : An opportunity to both, give and receive a tantric massages.