Trust, truth and respect, full-body gay massage for straight, bisexual and gay men. When you first discovered your interest in sensual massage, you also discovered that the best therapists for this kind of touch are men. You went to see several gay male masseurs, who, unfortunately, tried to initiate a sexual encounter. So, this is it. I will massage you, without actually pushing the session towards sexual interaction. You really need this kind of touch and you can relax on my massage table and let go. You will be able to relax with the knowledge that, even if the kind of massage I perform on you is an intimate kind of massage, touching you and even your genitals and eventually bringing you to climax, you can be sure that I won't try to have sex with you. I work independently and alone. Bisexual, straight and gay men welcome. Reviews, here. 15 MINUTES or less walk from ANGEL, OLD STREET, KINGS CROSS, FARRINGTON, CHANCERY LANE TUBE STATIONS.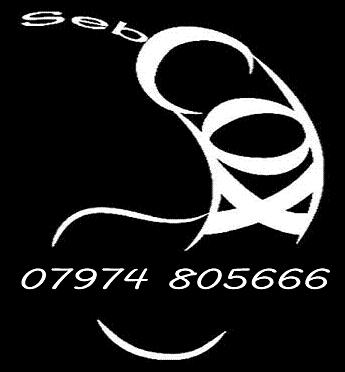 My amazing Gay Massage 4 Straight Men Massage in Central London EC1 is a celebration ritual that can include, butt is not limited to 
Indian Head Massage Penis & Skull
Perineum Awakening Massage,
External Anal Lips Massage,
Prolonged Edging And Ballooning
Amazing Ejaculations.
Each massage is individually crafted so that your celebration is unique to yourslf. I have been massaging men for 30 years I have never done the same massage twice. I am the Massage Master of London, each massage is individually crafted to your likes, needs and desires. I am fascinated by the fact that  touching another man can make me feel, so fantastic. I can clearly remember my first touch by another man. It was an experience that absolutely changed my life. I had stumbled upon what was missing in my life, the magick of being touched by another man. I was on a mission, and more than a quarter of a century latter, I still am. My massage is a celebration massage ritual that is deeply organic allowing you to experience a sensual combination of complete and repeated genital gratification. Learn how slow sensual simply breathing meditation combined with my Gay Massage 4 Straight Men can expand your full body pleasure. Repeated Edging to Prolonging orgasm to an eventual roar, a juddering, conscious ejaculation. I am doing some amazing work at the moment.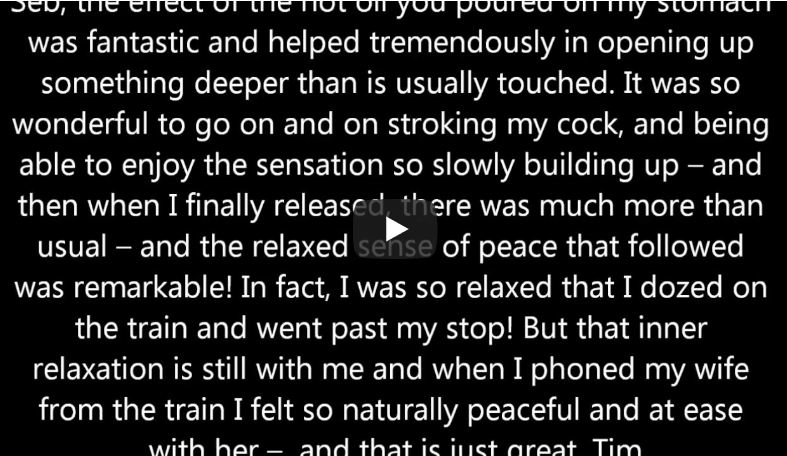 10 minutes from Angel Tube. 15 minutes walk from Kings Cross/St Pancras Stations. To make an appointment text or call 07974 805666 or email sebcox@hotmail.co.uk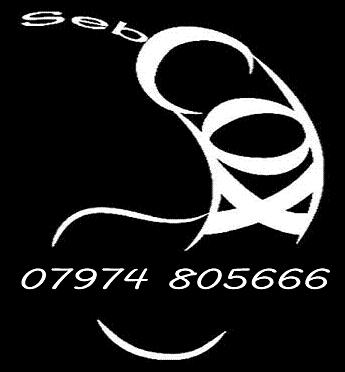 Dear Seb, A belated but heartfelt appreciation for the extraordinary massage you gave me last Wednesday. I felt welcomed and heard by you when I arrived and once I was undressed and on the couch felt in safe and experienced hands. As I grow older I have appreciated being nurtured in this very physical way and since my orgasms are fairly infrequent I was especially thrilled to reach such an ecstatic climax at your hands. Thanks once again for such an amazing physical, emotional and spiritual experience. Warm naked hugs to you! (03/07/2012). More Reviews, here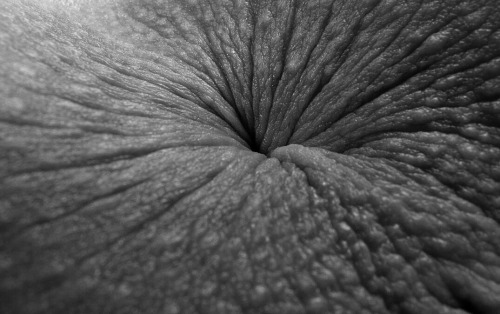 I am a very relaxed, friendly gentleman. I am a real man with a real imperfect body, so there is no need to feel self-conscious. Let me soothe, relax, and explore you. There is no diagnosing, healing, or curing. It is absolutely a simple connection of masculinity promoting optimal ejaculation and penis well-being. During your massage ritual, we use 'holdback' techniques to help cultivate sexual energy which in turn re-energises your mind. This massage ritual is a sexual approach to improving your health and general well-being. The ritual works on the whole body and is not limited to your genitals. My Friendly, relaxed purpose is to gradually "massage you to your optimum ejaculation point, to allow a really magickal happy ending.
Mr Cox is a mature masseur with more than 30 years experience offering Gay Massage 4 Straight men in Central London. Indulge yourself with the most experienced masseur in London. To make an appointment call Seb Cox on 07974 805666 or email sebcox@hotmail.co.uk