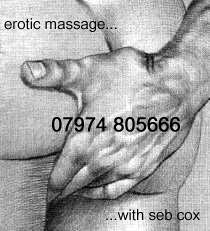 A sacred touch to awaken that tantric warrior within you. This is your chance to simply receive without giving back. I'll help you in developing your capacity to receive tantric pleasure. Your erection is always welcome but is not required to experience highly erotic tantric pleasure.I begin your tantric gay massage celebration by giving you a full body sensual rubdown, working with you to find your most tantric (responsive) areas. For most men, these include slow sensual massage of the skull, the ears, the belly, feet, prostate, nipples, scrotum, perineum rosebud, and cock. After several areas have been sensually developed they are then massages tantric-ally. I take great care not to let one site become over massaged. The aim is to induce an uncontrollable deep orgasm from all areas so that they peak at the same time. During the massage there will be times when the masseur's will invite you to hold and gently stroke his magick wand. My private mystical studio apartment is anonymously located, very discreet, warm, inviting and relaxing. I work from an extraordinarily comfortable massage table. Mr Cox is the most experienced and enlightened male masseur working in London. His pioneering male massages offer all men, regardless of sexual orientation or sexual history, the opportunity to reclaim and reawaken the sensual dimension of their masculinity. This is your chance to simply receive without giving back. My Tantric Celebration sessions last about 90 minutes and feature 81 minutes actually on the most comfortable massage table in London, and some time to chillax. My fee is £90 for the entire session. Mr Cox 07974805666.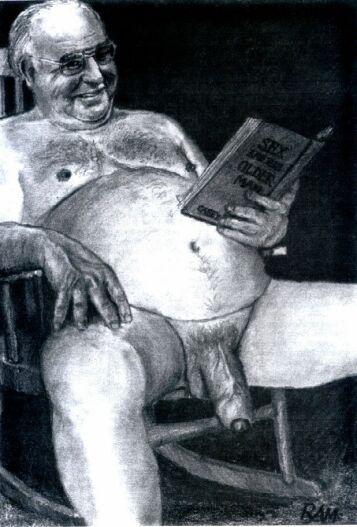 Are you a little bored with life? Tired of sitting at your computer? Not knowing what you are searching for. Thinking of making some changes? Are you good with people? Have you got an amazing touch? Do you love masculinity? Come and learn how to give a professional tantric male massage using easy to learn techniques in this amazing one day workshop. Come and learn how easy it is to set up your own male tantra massage business. Come and learn how to connect with clients and really enjoy your tantra work! This can be a new beginning for you and every client you will meet.
Comments from men who have previously attended this workshop
Excellent, informative, good to have hands on practice. John
"I am a qualified masseur, who had for years been unsure of which direction to go with this. He encouraged me to go forward with my ideas. I am now gradually and confidently building up a successful business". Alan
He's a genuine, Modern-Day Wizard. Certainly, a very powerful Man. Sometimes, you need the right spark of energy from someone to encourage you. He has enabled me to 'take flight'. For this, I owe him a great debt of gratitude. With Sincerest, and most enormous thanks, Steve B x 06/05/2013
"Hi seb. Just a quick line to let u know i started massaging a week ago and have had 9 clients so far. I love my work. Thank u so much for ur advice. I will keep in touch". Jon in Devon
Seb creates a wonderfully warm atmosphere, which enables participants to relax and explore the wonderful world of tantric massage. greg
Hi Seb – since attending I have acquired a number of clients. They have all benefited from the amazing techniques I learned from you and some of them I see regularly. A married guy with a happy grin is a wonderful sight! Thanks again. -nickinsouthend
Absolutely anyone can become a successful tantric male masseur. You don't need any qualifications or certificates. In fact some men have become successful professional tantric masseurs after doing this workshop. Learn how to give a full body tantric male massage using easy to learn techniques in this informative workshop. During the workshop you will learn about :
The Great Secret of Tantra – It's not about copying some-one else's tantra, it's about creating your own. Only then is it truly authentic
The Undressing Ritual – An opportunity to awaken your sensual touch, touch with a magickal intention.
Spinning the Chakras. A dummy's guide to understanding your chakra systems
Shishna Blessings. A magnificent way to begin the lingam part of the massage
Lingam Massage. 13 amazing techniques to take your massage to a higher level.
Big Draw Technique – The Big Draw expands the energy created by the lingam massage throughout the entire body.
2 Hands and 4 Hands – an opportunity to both, give and receive 2 hands and 4 hands tantric massages.
Getting Started Q+A. Open discussion on such topics as,
• Setting a mission statement,
• Self Marketing/ How attractive can you be? How to attract clients.
• How and who you want to work with?
• About being professional?
• Designing a series of sessions with a client.
• Phone work (practice)
• Creating a support system,
• The Use of pujas(sex magick) to present your massage to the universe.
You will find us to be a friendly, relaxed group of gentle-men.
This is also a great session for men who are shy, as it will help them to see the possibilities and help to build up confidence in themselves. I done this workshop a few months ago in Manchester. Within a few days of doing the workshop at least one of the participants had done his first professional tantric massage. That's the essence of what I have to teach. For me Tantric Male Massage is an art. We need to practice our art and the best way to practice is to get paid.