Since I started teaching sensual male massage with the Brotherhood of pleasure in London two years ago i think it has had a profound effect on my 1-2-1 celebration massage for men sessions. There is something about doing teaching male massage that makes you evaluate what you actually do yourself. I am doing some really amazing massages at the moment. Below are some reviews from this year from the very sexy gentlemen that had the balls to come along for one of my celebrations.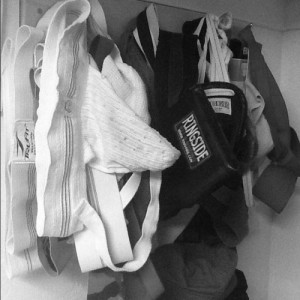 Outstanding. Brilliant. Amazing. Thank you.  16 Jan 2013 13:33:32
many thanks, such a nice wonderful man are you ! and such an 'opening' experience. It was good to just be able to feel completely at ease and totally open in your hands, the feeling was beyond description. John 10/05/2013
I can say honestly, truly heart-felt, I really wish I had met Seb some 25 years ago! He is an inspiration, has tremendous knowledge and wisdom, and a very important Massage style.  A Man who enjoys what he does with all his heart, and with the finest intention, so that the Men he Massages enjoy it with all their heart.
Just wanted to say thanks for today, it was lovely to meet you and spend time with you. I have a wonderful glow from the session and feel pleasantly relaxed and grounded. I imagine you must have many clients but I really appreciate the way you tune in to my energy and make me feel special – not an "off-the-peg" experience Dave 13/04/2013
Hello Seb, Thank you for a great afternoon today. I wasn't sure what to expect but you didn't disappoint. I feel calm and fulfilled. Having examined the website, I didn't want to die wondering. Enjoyed your post event hospitality and conversation.  Best wishes to you, T. on 26/03/13
Just a note to thank you for today. The space that you create is really something..welcoming, safe and without judgement…that together with your mastery of your art makes for something truly magical. Thank you. I will be back, Love, Alan. 04/02/13
Hey Seb, It was good to meet you yesterday. I knew you were going to be sexy, but I wasn't prepared for you kindness to me. You were so warm and nurturing in a masculine way. Just what I needed buddy. Thank you, Luca : 14/01/13
Probably one of the best evenings I have had in a long time. My ass is well informed. Enjoyed being massaged. Enjoyed your company. Thank you. You are a good man. Daryl
Hi seb, thanks for a magical experience today. You are an amazing guy! I look forward to the group on 25th. Andy 08/03/13
Seb: I glowed for days following our session, and I still get hard just thinking about how explosively awesome my climax was.  Plus then the relaxing bath.  You're a master. An absolute master. I look forward to our next session, whenever that will be. Cheers, Mike