Class Notes : Learn Tantric Massage In a Day 30/12/16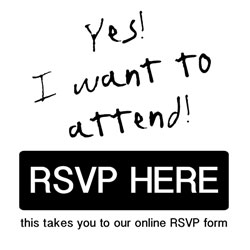 What makes my workshops unique is that there are no long lectures as I believe that sexological learning is more effective when bypassing your conscious mind. The only thing you have to do is breathe, everything else is optional. Don't worry if there is something you don't understand, as I will explain is clearly on the day. Feels free to leave comments or questions below
The Undressing Ritual
Intro to the Chakra Spinning for Men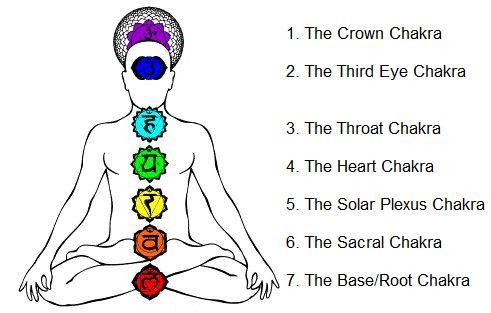 The Lingam also has it's own chakra system. Gently tap or vibrate at a point to represent each chakra. Click the image to see the picture more clearly.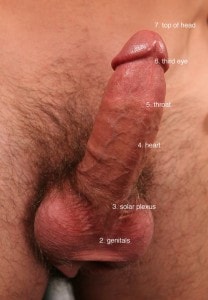 Guidelines for Men Attending our events
We are creating a very special space where every man is accepted for who they are. In this sacred space, we don't judge anyone or say or do anything that would make anyone feel in anyway uncomfortable.
– YOU ALWAYS GET TO CHOOSE WHO TOUCHES YOU. Touching anyone without permission is not only extremely bad manners, it is also illegal.
– Everything that happens in a group is absolutely confidential to that group. You're welcome to tell others about the event but you should not discuss anything about a particular person who attended.
– Many of our celebration workshops include lingam massage, but there is absolutely clear understanding not to engage in sexual acts.
– It is absolutely fine to have an erection, and it is absolutely fine not to have.
– Please arrive with your energy intact: do not attend under the influence of alcohol.
The reason this agreement is made is so that men can bi-pass the ordinary outline or script that is often programmed into us.
About the facilitators
Seb Cox is a Masseur for Men in Central London. He has more than 20 years experience. Individual private bodywork massage with Mr. Cox are also available. More information available on his website. His other experiences include Sex Toy Designer(Nexus), Sex Worker of the Year(Erotic Awards London 2003). He is the founder of the Brotherhood of Pleasure.
Some Ideas 4 Your Massage
I'm really keen for as many men as possible who attended the classes to start offering their massage. To get started all you need is about 10 words to use as a mission statement. A photo of yourself or a symbol to represent your massage. And an email or mobile number. You need to use strong positive words to describe yourself and the massage experience you are offering. I think it's a good idea to say what sort of men you prefer to work with. It's quite powerful to say for example that you like working with older men, but try not to use words that might in any way offend anyone. You could also think about offering different sessions. You could offer for example a 60 minutes massage and maybe a longer session that could include the undressing ritual, and maybe a bathing ritual for 120. I am starting a little website like directory of men who have attended the workshop and who are now offering their massage.