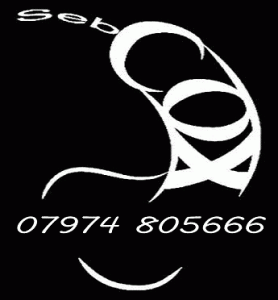 Relaxed friendly shy mature masseur offers Central London Male Massages. Slow sensual male massage 2 ejaculation celebrating the lost religion of masculinity. Touch like you have never been touched before, from your head to your toes, and every inch in between. Experience the magick of a man's touch. Strong attentive masculine hands, guiding you to an amazing orgasmic explosion a deeply juddering ejaculation that you always will connect your mind body and spirit. This Male Massage Celebrations last about 90 minutes and my fee is £90. Mr Cox – 07974 805666
Hi Seb,  What can I say about our meeting  your welcoming kindness put me in a relaxed frame of mind, nothing was rushed. You have an amazing touch resulting in an unforgettable climax, you are also a mine of information for which I thank you. I really enjoyed our interaction throughout and togetherness at the end, the Warm bath and hot cuppa left me feeling mellow. Can't wait to plan my return. You are one in a million ! Thanks Seb. PC Sept 17th 2014
 I had a highly erotic, but very relaxing massage and I enjoyed chatting with Seb afterwards and just absorbing his masculine presence. Seb celebrates masculinity and sexuality and I really enjoyed exploring both these aspects with him. He is totally relaxed and non-judgmental, completely non pushy or pressuring. If you're in two minds about paying Seb a visit – DO IT! You will not be disappointed Billy
Hi Seb, Now back home but still on cloud 9 thanks to you. Since my initiation into Tantra in your expert hands on Tuesday I have been walking on air. That really was an experience the like of which I have never experienced before. I am going to practice the techniques you taught me so that next time will be even more earth moving. During our session I literally thought I was going to explode due to the intense sensations you aroused in me!! You truly are a good, kind, considerate, understanding, nurturing and friendly person. A gentle man. Stephen On 14th June 2011
Seb: I glowed for days following our session, and I still get hard just thinking about how explosively awesome my climax was.  Plus then the relaxing bath.  You're a master. An absolute master. Mike – On 25th May 2011
Hi Seb, Sometime back, about 18 months you gave me a prostate massage. I have read many of your reviews and have to say that although sceptical about such things, the massage you gave me was truly amazing. I think I said beforehand that when I ejaculated it's more like a dribble but when I eventually ejaculated with you I came so forcefully it shot up over my stomach & chest. I have wanted to repeat this ever since and now seems like a great time. D
Seb is a "gentle giant" with a huge heart, and is not afraid to encourage hugging, cuddling, stroking etc. You are so professional. My time with you, as before, was excellent with the gentle easy going chat in the kitchen over a cuppa.  This helped me relax, but also you were able to find out from me,  which areas of my body  and needed attention. You looked after my whole body but gave special emphasis to my lower back, my butt, the anus, perineum, and of course the pubic area culminating in a wonderful prostate massage. The whole experience was A1, and you know how to get a  guy to "open up". Thanks for that "sacred time" together, and for giving me full attention without looking at a clock. I will be back one day! Martin
Well what can I say Thanks again You helped me go to another level and I had many orgasms the one at the end was awesome ! 01/12/2012
I am a 75 year old, exclusively gay man. I have been going to masseurs since they first started advertising in the Sunday Times Personal Column in the late sixties – I have never been to better nor to anyone closely approaching Seb. Tony
Spent a few hours with Seb and found him a really endearing guy with a big heart (Not to mention cock I will see him again for more massage celebrations in london, absolutely. James
INVENTOR OF PLEASURE: Seb Cox knows his stuff. Daily Star, 8th Sept. 2012
I discovered Sebs' website last year and was immediately taken by what he was saying. His philosophy seems to me to strike at the core of what is true about men and about sex. I am a qualified masseur, who had for years been unsure of which direction to go with this.  I met Seb last summer, and we got to talking about his work and he encouraged me to go forward with my ideas. I am now gradually and confidently building up a successful business. I've met Seb regularly since, and he has been a great source of knowledge and wisdom, offering practical and down-to-earth advice. He reflects good qualities – I can confirm that he is a good man! Sexual freedom is a process, and the work Seb does is to be applauded. I believe that true morality is about how we treat each other, particularly as men. Alan 
Hello Seb,  I thoroughly enjoyed your excellent hospitality during my visit to London. It made the trip well worth while. As I mentioned I had several Tantric prostate massages previously ALL a waste of time no more than a rub and tug. Your tantric massage was wonderful as you know my body and mind were in your hands and reflected same. The orgasms as a result of your tantric massage were to say the least HEROIC. this followed by a rest and hot bath made for a truly unique and satisfying experience. So much so as you know I opted for an extended stay to enjoy a second session. WOW even more deeply satisfying than massage number one. I will certainly recommend your services to my friends that are keen to enjoy good health and deep orgasms. Regards, Jack Western Australia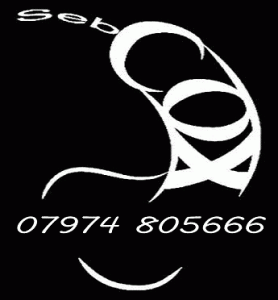 Many thanks for the time I spent with you last week. I was a bit anxious before we started, but you quickly put me at my ease, keen to learn about what I might like. I had an incredible experience, the most sensual and erotic of my life! An extended intimate massage with warm oil, hugs, followed by a hot bath and even a cup of tea; a truly perfect time. And as some of your other commenters have said, the feel-good buzz lasted for days. I'm already looking forward to the next session, and planning what I'd like to explore. Oh, and I must make time to do that 'homework' you set me Seb, you're a fantastic bloke, I'm glad to have met you and I will see you again soon. Hugs, Ted, Oct 2011
Thank you again . It was heaven . Great hands and all the rest. J, Feb 08 2014
You allowed me to be myself and satisfied me no end. Oh, and you've got a great cock. JOY! I will definitely see you again Randy
Hi Seb, six years ago you started a freedom within me after I visited you twice for a massage. I came out at age 54.  honesty (to myself) drove that step and if anyone doesn't like it, too bad. I still look at your site regularly.
Probably one of the best evenings I have had in a long time. My ass is well informed. Enjoyed being massaged. Enjoyed your company. Thank you. You are a good man. Daryl
Hey Seb, It was good to meet you yesterday. I knew you were going to be sexy, but I wasn't prepared for you kindness to me. You were so warm and nurturing in a masculine way. Just what I needed buddy. Thank you, Luca : 14/01/13

Amazing.  Absolutely amazing. Thank you. D On 19 Sep 2012
Just wanted to say thanks for today, it was lovely to meet you and spend time with you. I have a wonderful glow from the session and feel pleasantly relaxed and grounded. I imagine you must have many clients but I really appreciate the way you tune in to my energy and make me feel special – not an "off-the-peg" experience Dave 13/04/2013
Hello Seb, Thank you for a great afternoon today. I wasn't sure what to expect but you didn't disappoint. I feel calm and fulfilled. Having examined the website, I didn't want to die wondering. Enjoyed your post event hospitality and conversation.  Best wishes to you, T. on 26/03/13
Hi Seb,  Thanks a lot for this evening – that was pretty fantastic! I'm sorry that I don't live close enough to be a regular client, but I will be back in the future!  I greatly enjoyed our chat before and afterwards, and will remember this evening for a long time to come! Jack Tue, 7 Jan 2014
many thanks, such an 'opening' experience. It was good to just be able to feel completely at ease and totally open in your hands, the feeling was beyond description. John 10/05/2013
Seb,  Memories:  you gave me a message back in the 90's when I was in London.  During the 90's I was traveeling a lot and stopping in London, often.  It was a great massage.  I have been massaging for the past ten years.  Did most of my massage training with Chester Mainard of Body Electric fame.  If ever in Chicago let me know. Hugs, Michael
Outstanding. Brilliant. Amazing. Thank you. 16 Jan 2013 13:33:32
Thanks for making me feel like a god! hope I see you again when I visit london. Take care, W
You allowed me to be myself and satisfied me no end. Oh, and you've got a great cock. JOY! I will definitely see you again Randy
Thank you for making time for me. You are a generous and down-to-earth guy – I like that. The session was good, but so was the bath, the tea and biscuits and the chat. I'll be booking into one of your group sessions before too long. Have a nice evening. John Sat, 2 Nov 2013
Thank you for an incredible experience. You lifted my soul. Jun 20 12:23 am Sexual freedom is a process, and the work Seb does is to be applauded. I believe that true morality is about how we treat each other, particularly as men.  Alan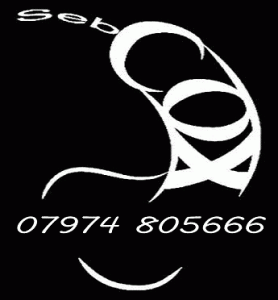 Listen m8, why settle for a "tantric" male massage in London, they are so last century, the world has moved on. Why not join the male sexological massage revolution. Relaxed, friendly, shy, mature masseur in Central London offers masculine erotic touch 2 ejaculation massage. Celebrating the lost religion of masculinity. Touch like you have never been touched before, erotic massage from your head to your toes, and every inch in between. Experience the magick of a man's touch. strong nourishing attentive masculine hands, guiding you to an orgamic explosion. A deeply juddering ejaculation that you always knew you were capable of. The Celebrations last about £90 minutes. Mr Cox – 07974 805666
Seb, Excellent head/face massage. Not many masseurs do that and it is really intimate for me. And when you embraced me, nothing felt better. And the edging almost made me demand a conclusion. Tom On 2/20/11
we touched each other's bodies; we talked; something happened. I can't put my finger on exactly what it was, but there was something. I'd moved on just a little on my journey. Was it trust? I don't know; I just knew I'd moved on. R
Thanks Seb for a truly awesome experience. Mick, Oct 22 7:36 pm
Seb. Thanks for a wonderful massage and good relaxed chat afterwards . Promise not to leave it as long . Jul 17 9:56 pm
I can say honestly, truly heart-felt, I really wish I had met Seb some 25 years ago! He is an inspiration, has tremendous knowledge and wisdom, and a very important Massage style.  A Man who enjoys what he does with all his heart, and with the finest intention, so that the Men he Massages enjoy it with all their heart.

Just a note to thank you for today. The space that you create is really something welcoming, safe and without judgement…that together with your mastery of your art makes for something truly magical. Thank you. I will be back, Love, Alan. 04/02/13
Hey Seb, It was good to meet you yesterday. I knew you were going to be sexy, but I wasn't prepared for you kindness to me. You were so warm and nurturing in a masculine way. Just what I needed buddy. Thank you, Luca : 14/01/13
Probably one of the best evenings I have had in a long time. My ass is well informed. Enjoyed being massaged. Enjoyed your company. Thank you. You are a good man. Daryl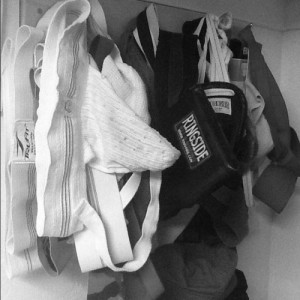 Hi seb, thanks for a magical experience today. You are an amazing guy! I look forward to the group on 25th. Andy 08/03/13
Hello Seb, I came to you as a hetero young man who wanted to experience rosebud stimulation. You did a very good job, introduced me to your enemagura, and at the same time convinced me that getting turned on by anal stimulation was nothing to be ashamed of as a hetero man. All that was brilliant and I thank you again for being you and making it all such a wonderful, relaxing, normal, experience! Simon, 26
Hi Seb, Just wanted to say thank you for the other day. I felt sexual, spiritual and the orgasm came from my soul, Thanks again, G On 3 Sep 2012
Have been to Seb and discovered a new world of senses and feels. I was extremely relaxed and totally abandoned to all the feelings around me. Steve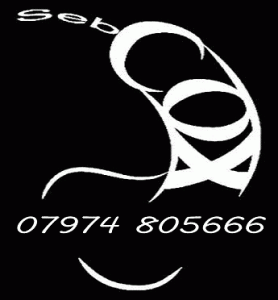 Listen m8, why settle for a "tantric" male massage in London, they are so last century, the world has moved on. Why not join the male sexological massage revolution. Relaxed, friendly, shy, mature masseur in Central London offers masculine erotic touch 2 ejaculation massage. Celebrating the lost religion of masculinity. Touch like you have never been touched before, erotic massage from your head to your toes, and every inch in between. Experience the magick of a man's touch. strong nourishing attentive masculine hands, guiding you to an orgamic explosion. A deeply juddering ejaculation that you always knew you were capable of. The Celebrations last about £90 minutes. Mr Cox – 07974 805666
Hi seb, thanks for a magical experience today. You are an amazing guy! I look forward to the group on 25th. Andy 08/03/13 Just a note to thank you for today. The space that you create is really something..welcoming, safe and without judgement…that together with your mastery of your art makes for something truly magical. Thank you. I will be back, Love, Alan. 04/02/13 Outstanding. Brilliant. Amazing. Thank you.  16 Jan 2013 13:33:32
A relaxed arse is a happy arse. Mine is smiling so much. I want to show it to every body. Job well done. wally1
He looks like a rabid bulldog but has the personality of a cuddly teddy bear!" QX Magasine 18-09-02
Seb thanx 4 massage, I feel gr8 today, cock seems thicker and increased sensitive v glad to have experienced ur therapy! B
Dear Seb, Thank you so much.  I'm full of energy, your energy!  Thank you for taking such good care of me. If you don't mind, I'll be back. B on 11/05/12
Hi Seb, I would like to say again how grateful I was for your time and sensitivity yesterday. You really made me feel at ease and able to talk frankly about my past, my fantasies, my concerns, my hopes for the future with my partner. You introduced me to new experiences and sensations for which I am extremely grateful. The massage was really very special and fulfilling for me. It was wonderful not to have to worry about the time as so often happens with people offering tantric male massage services – everything with you was so relaxed – talking, being naked, the variety of sensual experiences. Thank You. 14/08/2011

Seb: What a WONDERFUL afternoon I had with you, albeit late, but still quite exhilarating. I really mean it…if I lived here in London, I'd certainly be seeing you rather often. I'd like to keep your number and email address in my files, and for future trips, get in touch. And as you say, I'll know better how to get there next time
Thanks for making me feel like a god! hope I see you again when I visit london. Take care, W
Cheers for massage

 Was enlightening ! Pier March 6, 2014
I first Met Seb when I joined the Meetup group 'Naked Warriors'. I resolved to learn something of what Tantric Massage was about, and what it involved.  I had been clinically trained, and practiced on and off for many years. I went along to the workshop with a feeling of apprehension; this proved needless, and I found myself enjoying every moment of the workshop.  Seb came across so incredibly shy, but also very gentle, and with the biggest heart. He guided us through our massage, and I loved the new found freedom that Tantric Massage enabled me to have. At the time, I was working full time in a very mentally tiring and demanding role. He quickly asked me if I would be his assistant with the workshops. Something I was very flattered to have been asked. I accepted, and have never looked back since.  It is clear just how much careful thought and planning had gone into the organizing of his workshops, and I really love to be part of them. Whatever trials I encountered in my own life, visiting Seb, and helping him with his workshops, helped me focus my energy in an area I had neglected for far too long. And that was my own Massage practice.  With his unending support, and encouragement, his belief in my ability to be a full time Masseur, I have now realized my vocation.  Massage is what I now do full time. I can say honestly, truly heart-felt, I really wish I had met Seb some 25 years ago! He is an inspiration, great friend, has tremendous knowledge and wisdom, and a very important Massage style.  A Man who enjoys what he does with all his heart, and with the finest intention, so that the Men he Massages enjoy it with all their heart. We have very different backgrounds, but have a tremendous amount in common.  After workshops, we often have intriguing chats to think about other directions that workshops may take, and maybe how we may do things differently. Life has clearly taught Seb many immensely valuable skills, and he is happy to share these.  He is a true 'Salt of the Earth'; very centred, calm, non-judgemental, and accepts everyone for who they are. I liken him to being a 'gift' in human form.  Anyone who knows him would surely feel this. He has so much goodness and enlightenment to offer.  He seeks only to be Happy, and, in so doing, makes other happy. He's a genuine, Modern-Day Wizard.  Certainly, a very powerful Man.  I owe him more gratitude, thanks and Goodness than it is possible to express using merely words.  He's a very special Man, on a very special journey, who helps you get on in your own destined journey.   He brings out the best in Men.  He's certainly brought out the best in me.  Had I not gone to his workshop that fateful day, I may never have met him. And I know, with absolute certainty, if I had not met him, and had his support and encouragement, I would be in a very dark and depressed state, on medication without doubt, and likely really ill.  Had I not had his support and encouragement, I would not be where I am now.  Sometimes, you need the right spark of energy from someone very special, to put you back to rights. And you also have to work on yourself and your perceptions, and do much for yourself.  When you have the right encouragement to succeed, you focus, and are rewarded by the outcomes you dream of.  Seb has great outcomes, and this has enabled me to have great outcomes, that hitherto I only dreamed of.  He has enabled me to 'take flight'.  For this, I owe him a great debt of gratitude. With Sincerest, and most enormous thanks, Steve B x 06/05/2013