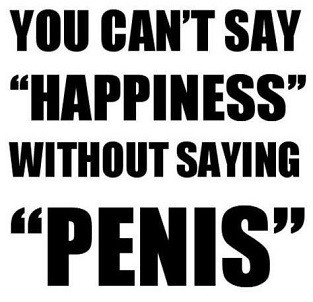 HaPenis Male Massages Central London, EC1.
HaPenis Male Massages Central London, EC1.
An amazing physical, emotional and spiritual experience
I offer the slowest, most gentle, erotic Male massage celebrations for gay, bisexual and straight gentlemen in Central London. A Slower than slow, complete and repeated sensual genital massages to induce a magickal state of euphoria. The magick of a mature man's touch, guiding you to a sensual celebration of yourself. Your slowest, most Sensual Male Massage, with an intention of excellence. Experience the Sensual Revolution. I am the HaPenis Massage Master, a man with an honest strong sense of self-esteem. That's my starting point. HaPenis Sensual Male Massage London with Mr Cox – sebcox@hotmail.co.uk
Dear Seb, A belated but heartfelt appreciation for the extraordinary massage you gave me last Wednesday. I felt welcomed and heard by you when I arrived and once I was undressed and on the couch felt in safe and experienced hands. As I grow older I have appreciated being nurtured in this very physical way and since my orgasms are fairly infrequent I was especially thrilled to reach such an ecstatic climax at your hands. I also enjoyed the skin contact with other parts as well as your hands and I enjoyed feeling your fat dick swell under my hand. Thanks once again for such an amazing physical, emotional and spiritual experience. Warm naked hugs to you! (03/07/2012)
That was incredible thank you Seb! Feel like a totally different person. Definitely the most intense orgasm I think I've ever had. Will be back! MM Mon 11/11/2019 14:23
Hi Seb, What can I say about my massage, your welcoming kindness put me in a relaxed frame of mind, nothing was rushed. You have an amazing touch resulting in an unforgettable climax, you are also a mine of information for which I thank you. I really enjoyed our interaction throughout and togetherness at the end, the Warm bath and hot cuppa left me feeling mellow. Can't wait to plan my return. You are one in a million ! Thanks Seb. PC Sept 17th 2014
I have known for years that I might like to try this but it also took me years to come to terms with the fear.
I attended a 1-1 massage session with Seb Cox who managed to relax me and explored every part of my body, eventually focussing on my penis and edging me gradually to a fantastic ejaculation. This he achieved with firmness and yet sensitivity- an ideal balance between the two and incredibly sensual. I like this very much and to have a feeling of suspension of time in ecstasy. Peter Mar 13, 2020
Seb, I have just got home after seeing you for the first time this afternoon and I had to write to say thank you, you really have opened me up as a sexual person. I have known how enjoyable massage can be from a woman but you really are 'the real thing'. I have never experienced an orgasm like that. Of course, I have known for years that I might like to try this but it also took me years to come to terms with the fear. I think you have awakened the sacred whore in me. You truely are a beautiful person and I knew, that I could always trust you to help and guide me psychologically through the things I found tough – you were so skillful in guiding me and still stretching me physically and mentally that you gave me a wonderful experience and I am so glad that I have met you. I'm just desperately starting to look for an opportunity to come and see you again as soon as I can. I am also PROUD of myself – thanks to you. With best wishes and great respect Jay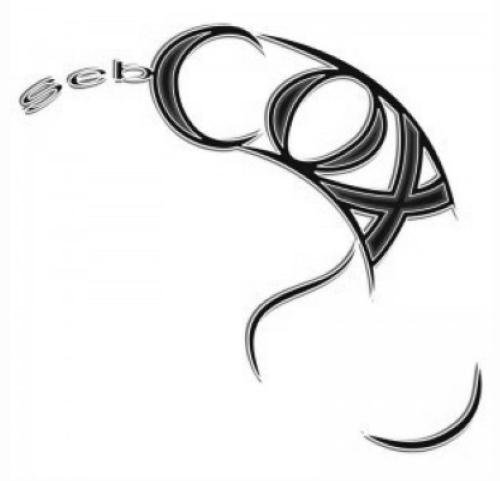 Still can't believe I came like a teenager!
Hi Seb, Just wanted to say thank you for an amazing massage and also how nice it was to meet you. I slept like a baby and had such a deep sleep after the massage. Still can't believe I came like a teenager! Thanks for making me feel so young! Take care and thank you. Mitch 12/01/17
Your experience has really mentally and physically opened new doors and concepts for me.
Thanks for a great session yesterday, Seb! Great meeting you & you got a great orgasm out of me! Looking forward to next time & intrigued by group meetings as I've never been involved in anything like that.
Have a great day! Olaf. Feb 08 2018. 11:51am
..thoroughly enjoyed my 1st male massage
Seb – Thank you again for seeing me this afternoon and for your very helpful and wise "comments". I felt so very relaxed and at ease with you even though it was our first meeting and thoroughly enjoyed my 1st male massage, indeed I haven't felt so good for as long as I can remember. D on 02/07/2016
Hello Seb, Your expert touch kept me up there all evening, and I am still energised. You speak common sense, and are perceptive. I would like to try one of your massage classes, and take the opportunity to practice. One never stops learning. Yours, Henri
I had a highly erotic, but very relaxing massage and I enjoyed chatting with Seb afterwards and just absorbing his masculine presence. Seb celebrates masculinity and sexuality and I really enjoyed exploring both these aspects with him. He is totally relaxed and non-judgmental, completely none pushy or pressuring. If you're in two minds about paying Seb a visit – DO IT! You will not be disappointed Billy
Both a lingham and a rosebud massage
Hi Seb, I have had both a lingham and a rosebud massage from you previously and in addition to experience the most deep and profound orgasms during the session, was filled with increased energy and awareness for days afterward. Much love, G on Feb 10 2018. 14:43am
You & you got a great orgasm out of me!
Hi Seb, Thank you so much again for yesterday am so sorry for turning up late but you once again unlocked my body and our session has totally energised me. Your experience has really mentally and physically opened new doors and concepts for me. My total thanks, M
Massage Master of Sensuality, Mr Cox is is the most experienced and enlightened male masseur in London. There is touch and nothing besides touch to make a connection. A simple touch with my big manly hands on your back as I encouraged you to simply breathe deeply and slowly. Using deeply relaxing strokes, mixed with light masculine touch I slowly massage you as you become aware of my physical proximity. I have been doing sensual massages for men in London for nearly 30 years I have never done the same massage twice. During your massage you will feel erotic energy rise and move throughout your body. I coach simple and gentle breathing exercises and you will be encouraged to be aware of all your sensual zones. My strong attentive masculine touch to gently massaging you towards a deeply sensual male massage experience. Male Massage London with Mr Cox. Workshops and Man to Man. email sebcox@hotmail.co.uk
Hi Seb, Just wanted to say thank you for the other day. I felt sexual, spiritual and the orgasm came from my soul, Thanks again, G On 3 Sep 2012
Cheers for massage. Was enlightening ! Pier March 6, 2014
"Great massage, great hot bath. You are a bit like a shaman you know, a magick man, in the oldest sense. You reach into the other world, the other hidden side of men, and pull out parts of themselves they hide away or don`t even know about. A shaman, as you probably know is someone who lives on the end of the real world in order to be closer to all the other types of worlds, who helps people find what they have lost. You said you are comfortable with the darker side of yourself and that is a great ability, most of us hide it away. Perhaps you help men reclaim that a little, and sticking your finger up their arses is a great way to get people to let go of their tightness!! Thanks for the gentle shove back into life. With respect and thanks." M. London
Hi Seb, six years ago you started a freedom within me after I visited you twice for a massage. I came out at age 54. honesty (to myself) drove that step and if anyone doesn't like it, too bad. I still look at your site regularly.
Have been to Seb and discovered a new world of senses and feels. I was extremely relaxed and totally abandoned to all the feelings around me. Steve
An extended intimate massage with warm oil, hugs, followed by a hot bath and even a cup of tea; a truly perfect time. And as some of your other commentators have said, the feel-good buzz lasted for days. I'm already looking forward to the next session, and planning what I'd like to explore. Oh, and I must make time to do that 'homework' you set me Seb, you're a fantastic bloke, I'm glad to have met you and I will see you again soon. Hugs, Ted, Oct 2011
an inspiration tremendous knowledge and wisdom
I can say honestly, truly heart-felt, I really wish I had met Seb some 25 years ago! He is an inspiration, has tremendous knowledge and wisdom, and a very important Massage style. A Man who enjoys what he does with all his heart, and with the finest intention, so that the Men he Massages enjoy it with all their heart.
I felt you were very genuine. The massage was amazing and I liked the discussion we had. Have a good night, D 02/10/16
Many thanks for the time I spent with you last week. I was a bit anxious before we started, but you quickly put me at my ease, keen to learn about what I might like. I had an incredible experience, the most sensual and erotic of my life!
Outstanding. Brilliant. Amazing. Thank you. 16 Jan 2013 13:33:32
"So glad I took the original step as you put me on the road to sexual self-esteem and for someone who thought he'd never make it, that's pretty good value". Phil.
Each Sensual Male Massage London is individually crafted to your likes, needs and desires.This Slow Sensual Massage ritual is to surprise and delight your body. It is deeply nurturing and organic allowing you to experience the many different sensations touch can achieve in your body. I encourage you to turn your attention inward. It's your turn to ask for what you want and simply to receive without giving back. I will help you to develop a capacity to receive pleasure and to ask for what you want. I am, offering at the very least the a-z of sensual male massages for men in London. Each massage is individually crafted to your likes, needs and desires. I am fascinated by the fact that  touching another man can make me feel, so fantastic. I can clearly remember my first touch by another man. It was an experience that absolutely changed my life. I had stumbled upon what was missing in my life, the magick of being touched by another man. I was on a mission, and more than a quarter of a century latter, I still am. Male Massage London with Mr Cox. Workshops and Man to Man. Email sebcox@hotmail.co.uk
Thanks for making me feel like a god! hope I see you again when I visit London. Take care, W
Unbelievable – only way I could describe it. Was amazing and thank you. Won't be long before I'm back. Chris 07/09/15
Seb – a quick thanks for your time, company and amazing experience earlier today. You surpassed my expectations and I think my ending was a clear demonstration of my enjoyment. J. on Tue, 24 Mar 2015
Seb, the effect of the hot oil you poured on my stomach was fantastic and helped tremendously in opening up something deeper than is usually touched. It was so wonderful to go on and on stroking my cock, and being able to enjoy the sensation so slowly building up – and then when I finally released, there was much more than usual – and the relaxed sense of peace that followed was remarkable! In fact, I was so relaxed that I dozed on the train and went past my stop! But that inner relaxation is still with me and when I phoned my wife from the train I felt so naturally peaceful and at ease with her – and that is just great.
Seb: I glowed for days following our session, and I still get hard just thinking about how explosively awesome my climax was. Plus then the relaxing bath. You're a master. An absolute master. Mike
Sexual freedom is a process, and the work Seb does is to be applauded. I believe that true morality is about how we treat each other, particularly as men. Alan
many thanks, such an 'opening' experience. It was good to just be able to feel completely at ease and totally open in your hands, the feeling was beyond description. John 10/05/2013
Thank you for making time for me. You are a generous and down-to-earth guy – I like that. The session was good, but so was the bath, the tea and biscuits and the chat. I'll be booking into one of your group sessions before too long. Have a nice evening. John Sat, 2 Nov 2013
The Purpose of My slow sensual Male Massage London is an Intense Ejaculation, and deep relaxation. A male massage to celebrate you, to a deeply nurturing and spiritual ejaculation. an ejaculation that will connect you to your sacred, spiritual and sexual self. A sensual invitation to celebrate masculinity from London's most sensual masseur for men. My massage is a celebration male massage ritual that is deeply organic allowing you to experience a sensual combination of complete and repeated genital gratification. Learn how slow sensual simply breathing meditation combined with my amazing techniques can expand your full body pleasure. Repeated Edging to Prolonging orgasm to an eventual roar, a juddering, conscious ejaculation. I am doing some amazing work at the moment. Please take a few moments to read my amazing massage reviews. To Book your Male Massage London Please call Mr Cox – Email sebcox@hotmail.co.uk
Thank you for an incredible experience. You lifted my soul. Jun 20 12:23 am
Hi Seb, Thanks for another great experience Friday week ago. You are a master of relaxation and pleasure! Thanks for a fulfilling time. I am looking forward to another experience with you. p feb. 2017
Probably one of the best evenings I have had in a long time. My ass is well informed. Enjoyed being massaged. Enjoyed your company. Thank you. You are a good man. Daryl
Hey Seb, It was good to meet you yesterday. I knew you were going to be sexy, but I wasn't prepared for you kindness to me. You were so warm and nurturing in a masculine way. Just what I needed buddy. Thank you, Luca : 14/01/13
You allowed me to be myself and satisfied me no end. Oh, and you've got a great cock. JOY! I will definitely see you again Randy
Hi seb, thanks for a magical experience today. You are an amazing guy! I look forward to the group on 25th. Andy 08/03/13
Hey Seb, It was good to meet you yesterday. I knew you were going to be sexy, but I wasn't prepared for your kindness to me. You were so warm and nurturing in a masculine way. Just what I needed buddy. Thank you, Luca : 14/01/13
Hi Seb, an email to say thanks for the session before Christmas. I did appreciate and enjoy the session more than the previous, first male massage. I was much more relaxed and as a result had an amazing experience (and a new one!). Thanks. Pete
Thanks again for last night Seb. I'm still getting hard thinking how you massaged e. Best orgasm ever! Marc 16/07/15
Hi Seb, wow thank you for the other night. Never experienced something like that in my life EVER – and being so close to a man was such a new feeling…Liam 03/03/17
Just wanted to say thanks for today, it was lovely to meet you and spend time with you. I have a wonderful glow from the session and feel pleasantly relaxed and grounded. I imagine you must have many clients but I really appreciate the way you tune in to my energy and make me feel special – not an "off-the-peg" experience Dave 13/04/2013
Thank you again . It was heaven . Great hands and all the rest. J, Feb 08 2014
Well what can I say Thanks again You helped me go to another level and I had many orgasms the one at the end was awesome ! 01/12/2012
Dear Seb, Thank you so much. I'm full of energy, your energy! Thank you for taking such good care of me. If you don't mind, I'll be back. B on 11/05/12
Just a note to thank you for today. The space that you create is really something..welcoming, safe and without judgement…that together with your mastery of your art makes for something truly magical. Thank you. I will be back, Love, Alan. 04/02/13
He looks like a rabid bulldog but has the personality of a cuddly teddy bear!" QX Magazine 18-09-02
Seb: What a WONDERFUL afternoon I had with you, albeit late, but still quite exhilarating. I really mean it…if I lived here in London, I'd certainly be seeing you rather often. I'd like to keep your number and email address in my files, and for future trips, get in touch. And as you say, I'll know better how to get there next time
You are so professional. My time with you was excellent with the gentle easy going chat in the kitchen over a cuppa. This helped me relax, but also you were able to find out from me, which areas of my body and needed attention. You looked after my whole body but gave special emphasis to my lower back, my butt, the anus, perineum, and of course the pubic area culminating in a wonderful prostate massage. The whole experience was A1, and you know how to get a guy to "open up". Thanks for that "sacred time" together, and for giving me full attention without looking at a clock. I will be back one day! Seb is a "gentle giant" with a huge heart, and is not afraid to encourage hugging, cuddling, stroking etc. Martin
"I am a 75 year old, exclusively gay man. I have been going to masseurs since they first started advertising in the Sunday Times Personal Column in the late sixties – I have never been to better nor to anyone closely approaching Mr Seb Cox" Tony
My Sensual Erotic Male Massage London is 100% Safe, Sane and Discreet. I am a very shy, quite, calm man, with an infectious relaxing sexual energy.  Your Male Massage Celebrations in Central London (EC1)  includes 60 on the table, and sometime to chillax. I want every man to experience the amazing sensations that occur when he is massaged with loving masculine kindness. Male Massage London is a 10 minutes bus ride from Tottenham Court Road, and New Oxford Street.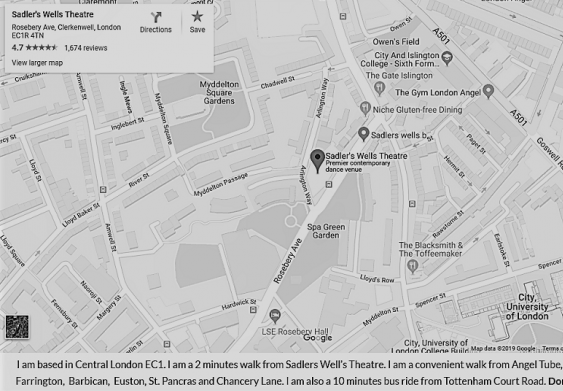 Hello Seb, Your expert touch kept me up there all evening, and I am still energised. You speak common sense, and are perceptive. I would like to try one of your massage classes, and take the opportunity to practice. One never stops learning. Yours, Henri. 08/06/2014
You allowed me to be myself and satisfied me no end. Oh, and you've got a great cock. JOY! I will definitely see you again Randy
Hello Seb, Thank you for a great afternoon today. I wasn't sure what to expect but you didn't disappoint. I feel calm and fulfilled. Having examined the website, I didn't want to die to wonder. Enjoyed your post event hospitality and conversation. Best wishes to you, T. on 26/03/13
Hi Seb, Thanks a lot for this evening – that was pretty fantastic! I'm sorry that I don't live close enough to be a regular client, but I will be back in the future! I greatly enjoyed our chat before and afterwards, and will remember this evening for a long time to come! Jack Tue, 7 Jan 2014
Hello Seb, I came to you as a hetero young man who wanted to experience rosebud stimulation. You did a very good job, introduced me to your enemagura, and at the same time convinced me that getting turned on by anal stimulation was nothing to be ashamed of as a hetero man. All that was brilliant and I thank you again for being you and making it all such a wonderful, relaxing, normal, experience! Simon, 26
Seb – Thank you again for seeing me this afternoon and for your very helpful and wise "comments". I felt so very relaxed and at ease with you even though it was our first meeting and thoroughly enjoyed my massage, indeed I haven't felt so good for as long as I can remember. D on 02/07/2016
Hi Seb, Back from travels and wanted to say thank you for a lovely session the other week – just what I needed ! look forward to seeing you again soon. Karl X 06/06/2014