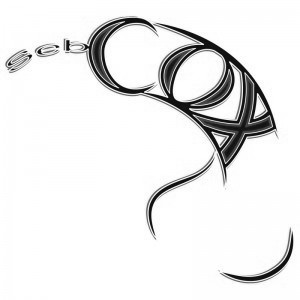 Mr Cox 07974 805 666
Mr Cox 07974 805 666
Absolutely amazing male massage in the City of London. I simple touch you with my big hot, strong manly hands as I encouraged you to simply, breathe. Using deeply relaxing strokes, mixed with light masculine touch I massage you as you become aware of my physical proximity. Slower than slow, complete and repeated sensual genital massages to induce a magickal state of euphoria. Resulting in intense ejaculation, a deep relaxation, and a Zen Lingam that soothes your Mind Body and Spirit. Classes and 1-2-1.
"I am a 75 year old, exclusively gay man. I have been going to masseurs since they first started advertising in the Sunday Times Personal Column in the late sixties – I have never been to better nor to anyone closely approaching Seb Cox" Tony
Seb, I have just got home after seeing you for the first time this afternoon and I had to write to say thank you,  you really have opened me up as a sexual person. I have known how enjoyable massage can be from a woman but you really are 'the real thing'. I have never experienced an orgasm like that. Of course, I have known for years that I might like to try this but it also took me years to come to terms with the fear.  I think you have awakened the sacred whore in me. You truely are a beautiful person and I knew, that I could always trust you to help and guide me psychologically through the things I found tough – you were so skillful in guiding me and still stretching me physically and mentally that you gave me a wonderful experience and I am so glad that I have met you. I'm just desperately starting to look for an opportunity to come and see you again as soon as I can. I am also PROUD of myself – thanks to you. With best wishes and great respect Jay
"So glad I took the original step as you put me on the road to sexual self-esteem and for someone who thought he'd never make it, that's pretty good value".  Phil.
Outstandingly Brilliant Male Massage London Reviews City EC1
What a wonderful afternoon of pleasure. The course exceeded my expectations. I was also surprised that I enjoyed giving as much as I enjoyed receiving. I'm hooked. When can we do it all again. Terry